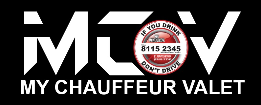 Who We Are
My Chauffeur Valet established in 2014 to provide Prompt, Reliable and Professional Designated Valet Drivers on demand.

We do point-point pick-up and drop-off of your vehicle either with you in it or empty car delivery.

May it be to avoid drink driving, for medical reasons or simply helping send your vehicles to the workshop, just give us a call at 8115 2345 we will be there to help.